For a number of years, there has been an underlying fear in the culturally orientated people of Turkey. They fear that the age-old tradition of handmade Turkish carpets is on the decline because of the mass availability of machine made carpets, which are half the price. Carpets weavers associations decided to pool resources, increase contacts and educate people about the process of making Turkish carpets.
I personally do not buy into the fear that this tradition will die out. 
About Turkish Carpets
Turkish carpets are not your everyday household product. They have a worldwide reputation for excellence and are a specialist product of which many people, whether educated in the history or not, can appreciate. Also thanks to the carpet weaver associations, future generations are taught this tradition which can often take years to master.
The other cool thing about the associations is they are more than eager to give you a personal tour to show you the process of making Turkish carpets. The first step starts with collecting the wool to prepare it for the color process.
Emphasis is on using natural dyes, as they last longer than any wool with artificial dye therefore maintaining the color of a carpet over the years.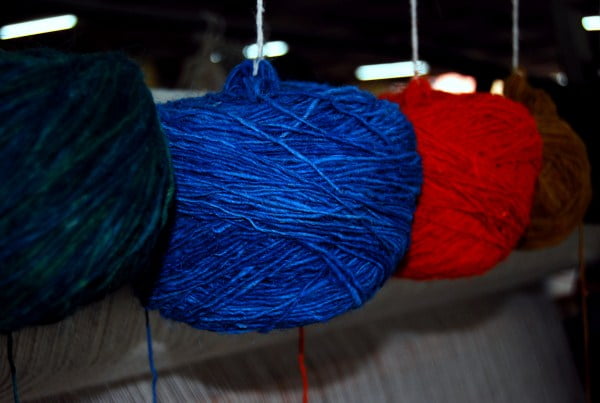 Once the wool is ready, it is rolled into balls and placed at the top of a frame. The women set to work weaving the wool in and out.
A pattern is also at the top of the frame and when a section is completed, it is trimmed down with a pair of scissors. Using this process, a Turkish carpet can take months and even years to make.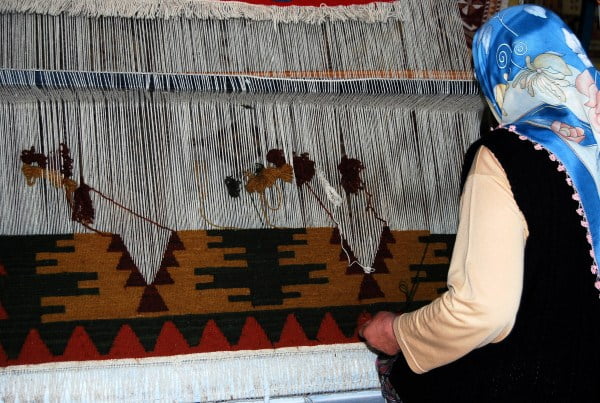 One of the reasons that Turkish carpets are a specialist product is because patterns have meanings. Flowers, stars, eyes, birds, shapes and a variety of subjects can signify anything from love, passion, protection from evil, respect and motherhood.